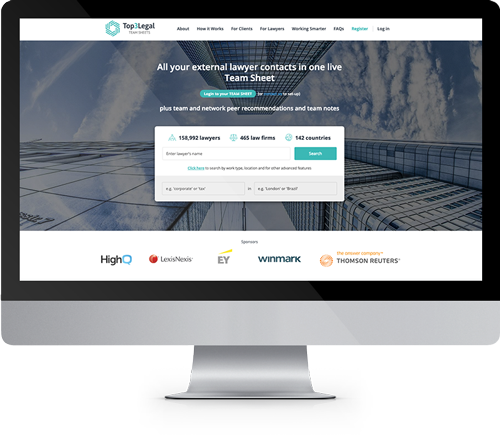 Website URL: https://top3legal.com
Top 3 Legal is a bespoke legal platform which connects clients, lawyers and law firms to improve relationships.
Top 3 Legal is a completely bespoke web application including the following features:
Fully responsive frontend
Bespoke web design
Powerful search that looks up over 150,000 lawyer records with filtering and facets
Law Firms can upload their team sheets for their clients
Impressive recommendation system that provides a positive feedback system based on real-life client experiences
Connection and sharing mechanisms for clients to share their recommendations with colleagues and network members
Dashboard summaries and reports for users
Client organisation, law firm and legal networks with member management including permission roles
Personalised team sheet consisting of lawyers from relevant colleagues, networks, team sheets and organisations
Control panel for management of all data, content and value lists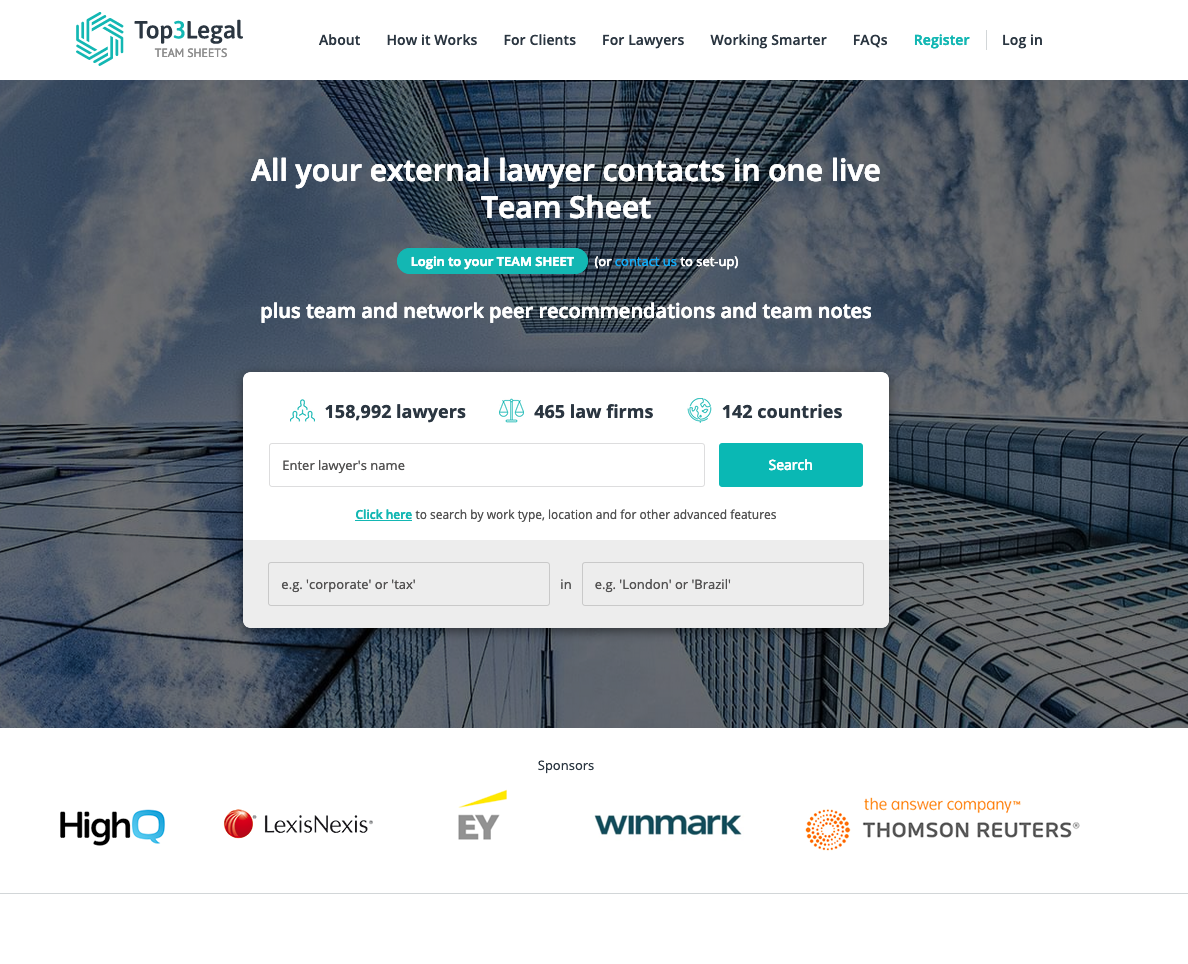 Bespoke Web design and development
The Top 3 Legal platform is completely bespoke application, written from scratch using the Laravel PHP frame and VueJS for the frontend.
We've leveraged a series of tools and technologies to provide a robust and scalable application that's secure, fast and scalable.
Over time we've added a number of new features and improvements to existing features – careful planning in the early stages means that we're able to do this without having to go back and make any major changes.
Version 2 of Top 3 Legal includes the introduce of a game-changing Team Sheets feature that took the existing one-to-one client/lawyer relationship and scaled it to also work at organisation level, allowing client organisations to connect to their key law firms.
I've worked with Ashraf now for over five years on two major projects – both in the legal sector - building two sophisticated web apps.
Ashraf is excellent and I'd be happy to recommend him to anyone (and, if required, to provide any specific reference by phone or email).
Agile development has been crucial to us. As is often the case, our original concepts and "simple" specifications have evolved over time as we've had ideas for extra functionality from users and have made incremental changes.
Ashraf works in a very clear and methodical way in looking at our specs for phases of work and adding his own ideas and challenge (where he thinks – usually correctly – that there's a better way to do something) and he's really astute in understanding the commercial angle of what we're doing and so the best user experience and work flows to achieve this.
Ashraf's development skills are such that I'm always amazed that he usually finds a way to deal with even the most complex of requests for new features or changes and always has a very positive and "can do" mindset.
The spec process leads to transparency on phases of work, costs and timing making it easy for us to plan our development work and our budgets. He's great at explaining even complex technical aspects and a very good communicator overall on status and progress.
Overall, as said above, I'd have no hesitation in recommending Ashraf, he's excellent.
Speak to a Bespoke Development Specialist
Speak directly with our bespoke web development specialist to discuss your requirements.